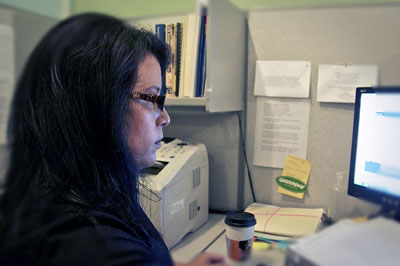 Student Internships at Community Legal Centers
Since its beginning, Community Legal Centers has been home to a variety of interns ranging from law students, to paralegal certificate students, to local immigration activists, to just plain interested and inspired folk. Community Legal Centers offers several internship opportunities for: school credit, experience, resume building and/or pay. Interns are expected to work closely with supervising attorneys as well as the client. Most interns will attend court hearings, and be challenged with a variety of legal research scenarios.
Interns will be exposed to the latest in law office automation technology during their tenure at Community Legal Centers. Internships typically last from six months to one year. Many interns are hired as Community Legal Centers' staff upon the completion of their internship.
If you are interested in interning at Community Legal Centers, you may e-mail your resume to: intern@enterusa.com – also, you may fax your resume to our headquarter office at 650-401-6621. It is recommended that you BOTH fax and e-mail your resume along with a cover letter stating why you desire to serve as an intern for Community Legal Centers.